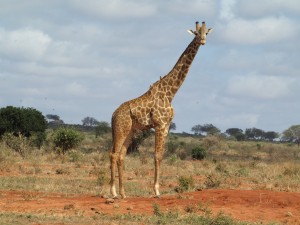 The guest house is  located near one of Kenya's most renowned national parks. The main entrance to Tsavo East National Park is only 10-15 minutes away by car.
Tsavo East National Park makes The Voi Guest House the perfect place to experience Kenya's local animals and nature. Tsavo is well known for its elephants. In addition to elephants, you will also find around 60 different species of mammal such as giraffes, leopards, zebras, buffaloes, and a variety of antelope.
Visit Kenya Wildlife Service's official webpage for more information on the park.
Another good option for a game drive is Taita Hills Wildlife Sanctuary.